I have my tickets
Book your flight date online!
Online booking is available 24/7! Simple and fast, create your account and choose your date! You will receive all information about your reservation and your appointment.

Reliable, easy, fast and always: Book online!

Our flight season is different depending on the region:

- on the majority of sites, flights take place from the beginning of April to the end of October.

- some flight sites are open all year round: Spain, Italy
You already have a flight ticket
You can book your flight date and location online by CLICKING HERE. Simply follow the directions with your ticket in front of you.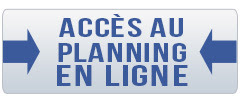 Place your order online and choose 3 flight dates. We will confirm everything and you will receive all documents and information by email.
You have a ticket from a partner site
Keep it safe as it will serve as a flight ticket and you will have to give it to the pilot.
You want to register your box or box to steal from us? Send us the information listed below as well as a full copy of your voucher in order to submit us a flight date because you will not be able to book your date on our booking platform.
Send us via OUR CONTACT FORM your details: last name, first name, address and phone number + your voucher + the place where you want to fly, 3 flight dates and receive an email confirmation of reservation according to availability.
you still have a question ?
Do not hesitate to contact us at 02 54 32 08 11, we are at your disposal to help you.