Our equipments
Art Montgolfières is now a thriving company with a young, dynamic and passionate team.
High-tech equipment
With the creation in 2010 of a storage shed with photovoltaic system, Art Montgolfières has a dedicated and functional storage place to store all of its equipment in the best conditions. Envelopes, burners, baskets and the 6 Art Montgolfières balloons are stored in the shed that fills its energy needs thanks to the sun through the photovoltaic panels.
A dynamic and professional team
Six pilots: experienced balloonists, Art Montgolfière's pilots are professionals with extensive experience and thousands of flight hours on the clock. They are here to make you have a pleasant moment, with confidence. Please feel free to ask them any questions!
Seven team mates: flights could not take place without a ground team. In constant wireless contact with the balloon's pilot, the team is ready to provide guidance support.
Three consultants: one of our priorities is to be able to meet your expectations and needs. Art Montgolfière's team is therefore also made up of three sales and marketing professionals ready to organize the best balloon flights.

A team with one goal: make you spend a magic moment in one of our six balloons.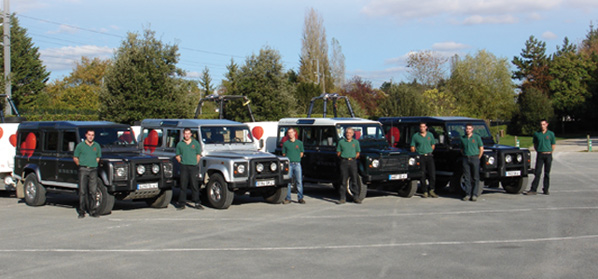 Our fleet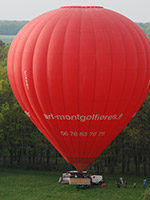 F-HDRT: 16 passengers, 10000 m3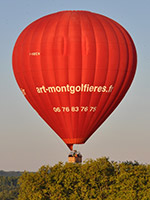 F-HBEN: 15 passengers, 10000 m3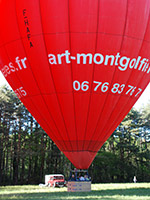 F-HAFA: 8 passengers, 5100 m3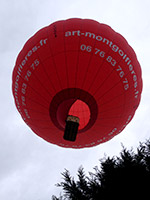 F-HGCA: 6 passengers, 4500 m3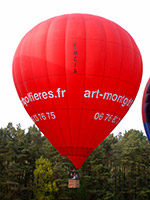 F-HCIA: 3 passengers, 3000 m3